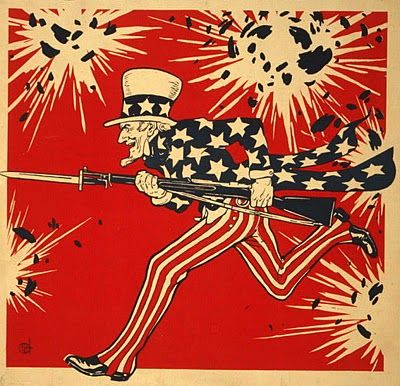 7 of the Most Interesting, Little Known Fireworks Facts
Is 4 July draws closer we thought it would be fun to share some interesting facts about fireworks. These aren't just relative to Michigan either. Nope, these facts happen to be universal, to fireworks at least. Read through the list and see how many new discoveries you make.
Dreaming of fireworks. If your dreams involve colorful explosions in the night sky, there could be a reason for it. The appearance of fireworks in dreams has come to symbolize creativity, talent and enthusiasm. It could also mean that you like to be the center of attention, or perhaps you have a few pent up feelings you need to release.
Hardest color to create? Blue. The reason blue is the hardest is because of the copper oxidizers used in the creation of the fireworks. The temperature has to be exactly right in order for blue to be produced. If not, well we are not sure what will happen, but you won't see blue!
Easiest color to create? Orange. It stands to reason that since the color fire is orange, it would also be the easiest color to re-create with a firework. In fact, until the middle ages, the only two firework colors were orange and white. Now, of course, there are quite a few more.
Who is the largest manufacturer? China. This should really come as no surprise considering the amount of festivals and events that involve fireworks in China each year. What might surprise you is that 90% of all fireworks in the world originate from there.
Just say no to polyester. If you happen to have a job in a fireworks factory, you won't be wearing any polyester clothes or blended fibers. Synthetic fibers can create static electricity, which could set off the entire factory. That's why all employees are only allowed to wear cotton.
Largest fireworks display in America? Kentucky. You may have thought Vegas, New York City, or a city like Boston would be in the running for such an honor. However, the award goes to the "Thunder Over Louisville" display which kicks off the prestigious Kentucky Derby Festival. It's been the king of North American fireworks displays every April since the year 1990.
Dubai is the undisputed king. The largest firework display ever recorded, according to the Guinness Book of World Records, took place on December 31, 2013 in Dubai. The amount of fireworks used? 479,651. That's pretty impressive no matter who you are.
So whether you are planning on lighting up the sky in your Michigan neighborhood, or attending one of the many great displays around the state, you have some interesting firework facts at your disposal to throw around with friends and family. As always, if you are in need of fireworks for the fourth, Pro Fireworks would love to have your business. We have a great selection and our staff can answer any questions you have. Plus, we always have a special, so by all means stop in and see what we can do for you!