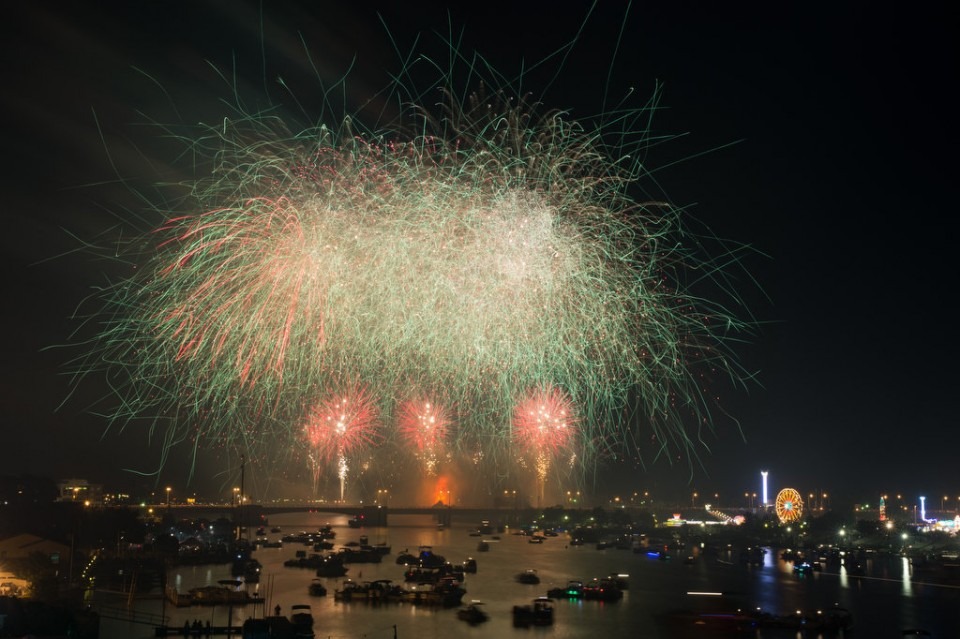 Best Fireworks in Michigan
4 of the Best Fireworks Displays in Michigan
With all the 4th of July fireworks hoopla surrounding places like Boston, Philadelphia, New York city and Las Vegas, it can be easy to forget some of the most fantastic firework displays are produced right here in Michigan! Following are four of the best, hand picked by Pro Fireworks, with a little bit of culture and fun mixed in as well. You can always get some fireworks from us to enjoy too. Why not round out the experience, right?
The Best Michigan 4th of July Fireworks Displays
Bay City. They might better be known as the home of the longest fireworks display in the state. It lasts almost 40 minutes on the grand finale night. People travel from all over the US just to experience it. Also, since it runs a full three days, be sure to enjoy the petting zoo and carnival midway, with vendors selling all sorts of things as you approach the midway entrance. For something different, hop across the river to Wenonah Park to take in some great regional bands right up to the time the skies come alive!
Detroit. Of course motor city would be at the top of the list. Though it has had its fair share of recent struggles, it still puts on one incredible firework show! This year, the Ford Fireworks show will be hosted in conjunction with the Parade Company. Known for hosting great community events, this year they will host the rooftop party where civic leaders can mingle with guests and other patrons willing to pay for the experience. The food from Andiamo is sure to be amazing, and the great selection of drinks and interactive kids games are sure to keep the mood festive and celebratory! However, if you can get a seat along the river, you can watch the fireworks for free. This is where you want to be June 27th!
Dearborn. Head over to Wayne county and take in the sites and sounds of the Annual Salute to America Festival held in Greenfield Village. The festival lasts 3 days, from June 30th-July3rd, with the finale being held on that evening. You can also take in a DSO concert while you are there. Yet, if that does not quell your fireworks fix, be you can come back August 6th-7th for their annual homecoming festival. After all, why would you miss another opportunity to see the skies over Michigan light up?
Lake Orion. The Jubilee Carnival is an annual event that gets bigger and bigger each year. Hosted by the Lions Club, it features three days filled with live entertainment, midway rides, games, a beer tent and more! The festival takes place this year in downtown Lake Orion, just as it has years before. You can grab a wristband for $20 or get a discount when you purchase one online. This year's carnival takes place from June 23rd-June 27th. Fireworks start at 10pm on the 27th. This event never disappoints!
These are four of the best, yet there are many more to be found in our great state. As you may have noticed, many of the festivals take place before the 4th. Other states might think it strange, but those of us who live here have always know that Michigan marches to the beat of a different drum. We may not celebrate on the 4th, but we know how to let freedom ring and light up the sky!
If you found this post to be helpful, please share it with your firends!